Captain Adams was a member of the Air National Guard of the U.S. on active duty. He began his tour in Vietnam on June 4, 1968. He had completed 11 months of his 13 month tour when he was shot down over Laos, in the vicinity of Ban Nathom Mai, 40 miles west of the De-Militarized Zone (DMZ) between North Vietnam and the Republic of Vietnam.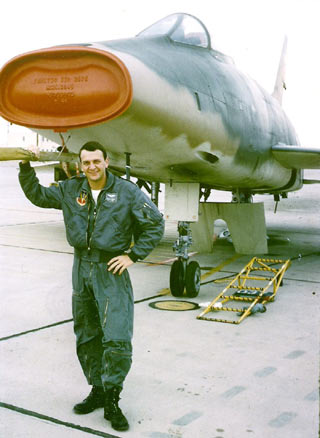 Pictures of Captain Adams' aircraft. The one taken from above [right] was his last mission shortly before he was hit and killed. - - James P. Adams, March 25, 2014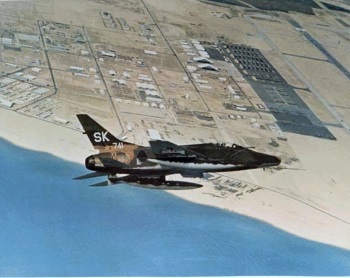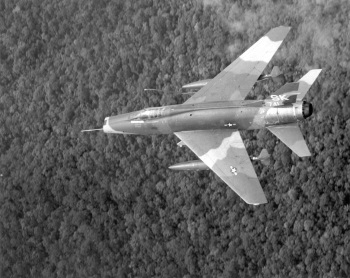 Captain Adams was survived by his mother Nora E. and father Michael D. Adams, Jr., Flower Place NE, Albuquerque, New Mexico. Capt Adams was buried in Santa Fe National Cemetery, New Mexico.
---
- - The Virtual Wall, September 28, 2014