Records show that Captain Joseph Patrick Murphy, Long Beach, California, and 2Lt Albright were killed when the Douglas EF-10B Skyknight, EF-10B, Tail Number 125786 prototype aircraft in which he was operating crashed approximately 36 miles at sea while on a routine test flight off the coast of DaNang, South Vietnam. The history of the aircraft and a photo of the aircraft next below. Notice the TN on tail number which indicates 1958 naming:
F3D-2 (F-10B) 125786
*1953: VMC-3.
*1/1956: Converted to F3D-2Q/EF-10B.
*1958: VMCJ-3 as "TN-23".
*1960-61: VMCJ-1 as "RM-xx".
*1967: VMCJ-1.
*3/24/1967: Crashed into the sea off Da Nang, South Vietnam. Both crewmen killed.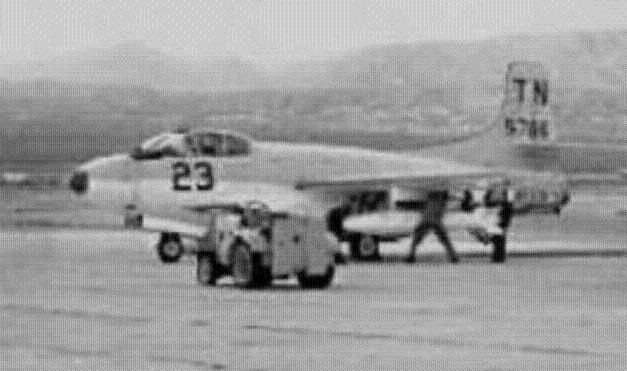 ---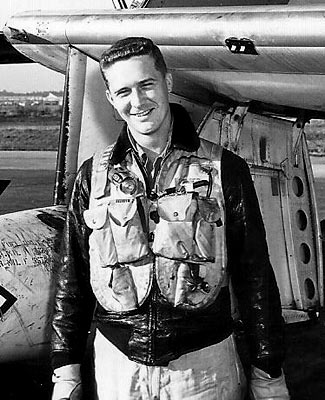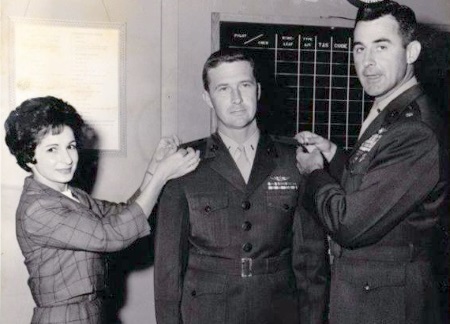 At the time of his death, 2Lt Albright was survived by his wife, Patricia Ann Kokinakis Albright Nelson (1931-2008), and their two sons, Howard E and Matthew William Albright (-2007), all of Swansboro, North Carolina; his parents, Dorothy Mildred (Ness) and Howard Jacob Abright, West Market Street, York, Pennsylvania, and his brother Captain Howard Emanuel Albright (Oct 1, 1928- ), Washington Drive, Marine Corps Air Station, Cherry Point North Carolina. Walter and Pat were married March of 1953. After his death, she married Walter Nelson in Morehead City, North Carolina.
Initially, 2Lt Walter Albright's body was not recovered but several other sites show he was recovered and buried at sea. His parents Dorothy (1907-1997) and Howard (1898-1976) are buried in Mount Rose Cemetery, York, York County, Pennsylvania.

---
- - The Virtual Wall, December 30, 2014