05 Nov 2000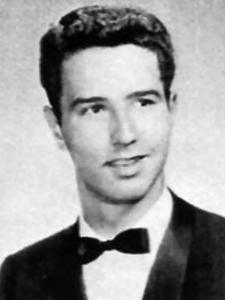 Tony and I graduated from El Camino High School in South San Francisco, California in June, 1966.
As you know, during those times every male received a draft notice. Tony had some health problems that prohibited him from passing the physical exam to get into the Marines. I guess they say "the third time is the charm", and if my memory is correct, it was his third time taking the physical that Tony finally passed for the Marines.
He was thrilled!
He wanted to be a Marine and serve his country. And as Marines are often portrayed as tough guys, Tony was one of the nicest, most honest, fun loving, and kind guys you would have ever met.
He and I were friends, and you could find him hanging out at the new McDonald's or coming over to my house. Once we went to a boat dance together. The boat cruised around San Francisco Bay and we tried to keep each other from getting sea sick.
We enjoyed each other's company. He'd drive over in his yellow and white '57 Ford with the leaky radiator. There was always a container of water in the car so he could drive home again.



Elizabeth Burke Shivel
eshivel@hotmail.com