A Note from The Virtual Wall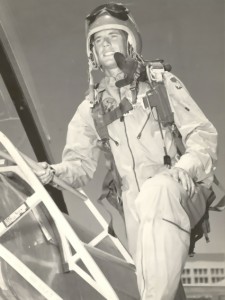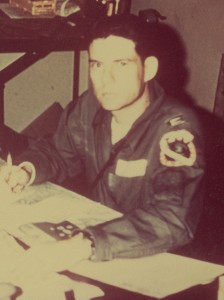 Left, flight training, 1953; right, in Vietnam.
Captain Blakeley was flying F-104C tail number 56-0908 from Danang Air Base and is coded as a combat loss. Although the F-104 was designed as a supersonic superiority fighter, the F-104C was produced in response to a Tactical Air Command requirement for a supersonic tactical strike fighter. In addition to its internal Mk 61 20-mm rotary cannon the F-104C could carry up to 2000 pounds of conventional air-to-ground weapons on wing and fuselage hardpoints.
While Hobson's "Vietnam Air Losses" states that he
"was shot down during a close air support mission in Quang Tin Province south of Danang. Little else is known about the circumstances of his loss."
Joseph Baugher writes that
"Capt. Roy Blakely (sic) attempted to crash-land his battle-damaged F-104C at Chu Lai. Blakely (sic) successfully set his aircraft down gear-up, but died when his F-104 swerved off the runway into a sand dune."
The matter is resolved by the following letter:

Headquarters
831st Combat Support Group (TAC)
United States Air Force
George Air Force Base, California 92393
Office of the Commander

4 Aug 1965

Mrs. Violet M. Blakeley
1317 Shelton Street
Abilene, Texas

Dear Mrs. Blakeley

On 23 July 1965, I wrote giving what details were then available concerning the death of your son, Captain Roy J. Blakeley. I also stated that a second letter would be forwarded to you containing the results of our investigation into the accident.

Roy was a member of a flight of four aircraft deployed on a ground support mission against the Viet Cong. After making several low level passes, his aircraft was severely damaged by ground fire. At this point, rather than leave his plane, your son attempted an emergency landing at Chu Lai Airfield. Regretfully, the damage to the aircraft was too great, and, in attempting to land, the plane left the runway and crashed. As you probably know, Captain Blakeley's exceptional valor and performance of duty has earned a posthumous nomination for the Distinguished Flying Cross.

Our investigation has been completed. We do not anticipate any further information. However, feel free to contact me if you need any further assistance.

Sincerely
Anthony Sgro
Lt Colonel, USAF
Commander

Captain Blakeley received both a Distinguished Flying Cross for his effort to save his damaged aircraft and a posthumous promotion to Major. He is buried in Rotan Cemetery, Rotan, Texas.

His son, Larry Blakeley, operates a personal memorial site for his father; the photos above and the letter were obtained from his site. However, be advised that many of the photos and documents on Mr. Blakeley's site require a special browser plug-in.