Donald Leroy Brown
Corporal
HOW-6 PLT, H&S CO, 1ST AMTRAC BN, 3RD MARDIV
United States Marine Corps
04 April 1944 - 11 November 1966
Lincoln, Maine
Panel 12E Line 053
The database page for Donald Leroy Brown
29 Mar 2002
"To live in the hearts we leave behind,
is never to have died."
(Thomas Campbell, circa 1888)

Placed by his niece,
Karen Cole Thurston
E-Mail may be forwarded via the
Webmaster@VirtualWall.org

25 May 2005

Don was my best friend. We spent 3 years in the Marine Corps together, we were together till the day he was injured. I miss my friend, I think about him all the time and always wondered what we would be doing if he were here today. I was happy when I accidentally came across this site. I didn't know his family but he talked about them often. I wrote his Mother and Father after he passed but that was my last contact. So now I have a place to go to talk to my best friend.

Don Lariviere
dlariviere@carolina.rr.com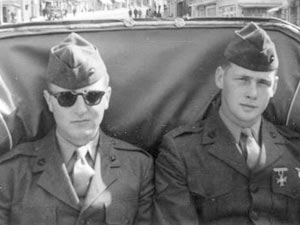 Don, left, and I together.

---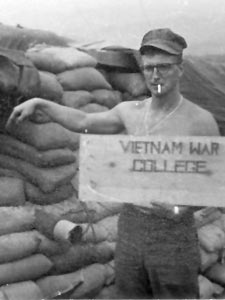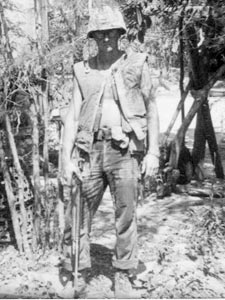 17 Dec 2006

Don, 40 years has passed since the day the AMTRAC hit the mine and I think of you very often. It is an honor to visit your memorial. You served your Country and the Marine Corps with all you had ... you gave your Life for it. Rest in peace, Bro.

Don Romaine
1535 Pirates Run, Baytown, Texas 77520
dromaine02@yahoo.com

A Note from The Virtual Wall
The Naval Hospital Great Lakes archives advise that Corporal Donald Brown was injured by a mine on 20 Oct 1966, was evacuated, and died from his injuries on 11 November 1966.
The 1st AMTRAC Battalion Command Chronology for October 1966 contains the following entries:
From "Significant Events":
"20 October LVT (H-04) Armored Amphibian Platoon detonated a mine vic (BT066660). Vehicle destroyed. 3 KIA and 3 WIA (Med-Evac)."


From the S2/S3 Journal for 20 October:

201030H - Spot report from Cmdr H-6 Plt LVT H-04 hit mine, 3 WIA evac, 3 KIA, 1 body in burning vehicle
201315H - Still unable to recover body from burning LVT H-04

201510H - Body recovered from LVT H-04




From 1st AMTRAC message Situation Report #454 as of 2200 20 Oct 1966:
"AT 201030H 1 LVT VIC (BT066660) DETONATED A PRESSURE TYPE MINE CONTAINING EST 50 LBS TNT. EXTENSIVE DAMAGE TO LVT. LVT STILL BURNING AT 1300. 3 KIA, 3 WIA, MEDEVAC. SPOT REPORT TO DIVISION BY RADIO."
The four men who died as a result of the 20 October incident were
Cpl Donald L. Brown, Lincoln, ME (DoW 11/11/1966)
Cpl Robert D. Sisk, Miami, FL
LCpl John F. Burns, Youngstown, OH
Pfc James D. Daniels, Savannah, GA
The point-of-contact for this memorial is
his niece,
Karen Cole Thurston
E-Mail may be forwarded via the
Webmaster@VirtualWall.org

---
With all respect
Jim Schueckler, former CW2, US Army
Ken Davis, Commander, United States Navy (Ret)
Memorial first published on 29 Mar 2002
Last updated 02/13/2007