13 Feb 2004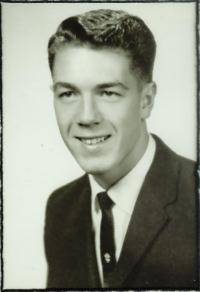 Larry Wayne Butler was born 1 Apr 1946 at Coulee Dam, Washington. Around the age of 9 his family moved to Bridgeport after living for a short time in Oregon. Bridgeport is a small, close-knit community, situated on the bank of the Columbia River and at the eastern base of the Cascades.
Larry graduated from Bridgeport High School in 1965. He was active in football, basketball and baseball and represented the district at the state track meets in high hurdles two years in a row. He was vice president of the student body and class president. Upon graduation he was awarded the American Legion Citizenship Award. He attended Wenatchee Valley College in 1965-66 playing end on the football team.
Larry decided that he wanted to serve his country as a Marine and traveled across the state to Seattle to enlist and that's why his town of record is Seattle but his home was always Bridgeport.
Larry was missed from the day he left town. The local newspapers carried news clippings of his training and when he died 25 days after his 21st birthday, they carried his obituary.
On the day Lance Corporal Larry Butler was buried at the Bridgeport Cemetery ... Bridgeport, the town, shut down. All the businesses closed their doors to business in remembrance.
The Bridgeport Cemetery is located behind the Bridgeport High School and right next to the practice fields... In October 2003, "The Moving Wall" was hosted by the community of Bridgeport on those practice fields.
Larry Butler has not been forgotten nor are any of the other boys from the area ... they are remembered on the