06 Jul 2006

I was with Ray when he died that day in Vietnam. We were on patrol when we took enemy fire from a hedgerow in front of us. Terry Ogami and I went to pull Ray behind some cover, but he was already dead. As I grabbed Ray, Terry went down, shot in the head. Both Ray and Terry died at my side that day, the worst day of my life.

I had the opportunity to e-mail Ms. Kirk, whose comment is posted here as well. A wonderful lady who inspired me with her compassion. God bless Terry and Ray. I'll never forget them or that day, EVER.

former Sgt. R J Bailey
B Co, 1st Bn, 12th Cavalry Rgmt
1st Air Cavalry Division

From a brother-in-arms,
Richard J. Bailey
airmedic911@comcast.net




Fred Maher, left; Mike Harrod, right.
Both close friends of Ray's.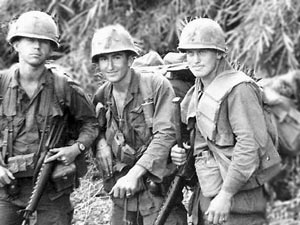 Jim Shaeffer, left; me in the middle; and Ray on the right.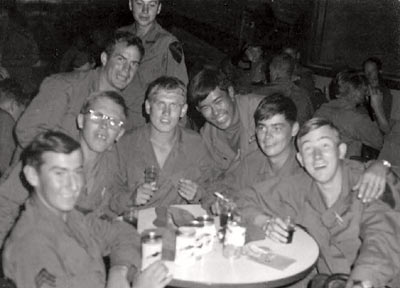 Left to right at the table:
R J Bailey, Fred Maher, Ray Carpenter, Terry Ogami, Mike Harrod, and Ken Shipley.
Taken at the EM Club, 1st Cavalry Division base camp, An Khe