02 Apr 2005

It has been 35 years since the soldiers came that night. I can still remember it so vividly. I was visiting Mom and Dad that night when there was a knock on the door. Mom went to the door. As soon as she saw the soldiers, she knew what it meant. Our Nana was there too. I never stopped to think how that knock affected her. Years and years passed before it dawned on me how she must have been taken back to that day when she got her own knock on the door ... the knock that announced the death of her son, our Uncle Bud, in WW2. All I thought about was how I felt. I was 21 and pregnant with my first child. Dad turned to me and said, "If you have a boy, you can name him after your brother." Three months later, that's what I did. My son bears your name, as does his son.

I often wonder what you would have been like as an adult. You had just turned 19 the month before you died. I remember you in small ways ... like hearing that my little grandson took the picture showing our Mom and Dad at the Wall in Washington, D.C. pointing to your name to share for show and tell at school. I remember you in big ways ... every time I hear Taps, or when I hear the National Anthem. No one seems to sing anymore, but I always do. I sing for the soldier, yes, but mostly for the brother that I love and miss. The brother who loved the 4th of July, white Christmas trees, the beach and surfing. I'll always honor your memory as will our sisters, Jackie and Arlene. Your memory and your name live on.

With love,
Karen

From his sister,
Karen Van Meter
kvanm00078@aol.com


---

Growing up...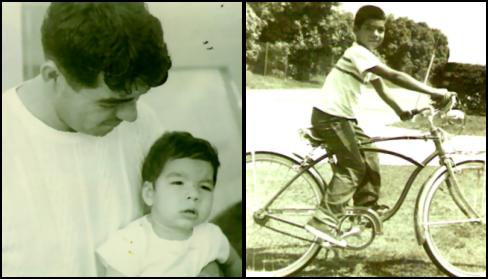 1951 - Art at 8 months with his father, Art Castillo Senior.
Art riding his bike, 1958; 8 years old.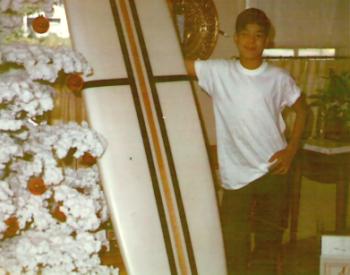 Art Castillo with his new surfboard.
Christmas 1964; age 14.

---

... in the Army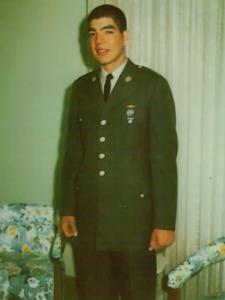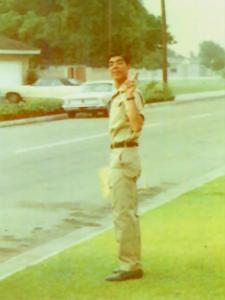 Left, Art after completing boot camp at Fort Ord, California. April 1969, 18 years old.
Right, Art in front of our house getting ready to leave for Vietnam. He's making the peace sign. July 1969, age 18.
---
... in Vietnam August-November 1969.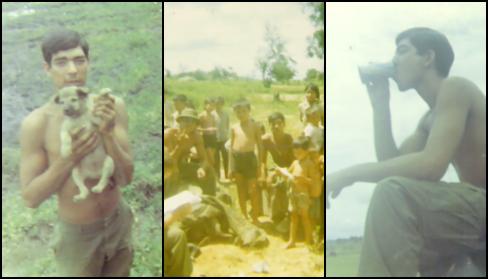 Left, Art with the camp mascot in Viet Nam. He turned 19 years old on Oct 4, 1969, while in Vietnam.

Center, Art (crouching in center) with Vietnamese village children. The soldier on the left is unknown.

Right, Art in Vietnam.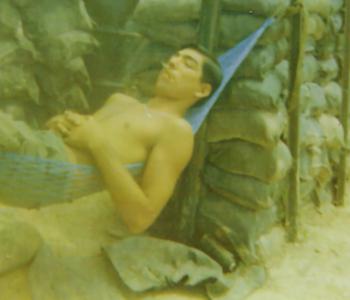 Art resting in a hammock, Vietnam