Richard Anthony Choppa
Corporal
HQ CO, 1ST BN, 12TH CAVALRY, 1 CAV DIV
Army of the United States
26 June 1945 - 15 December 1967
Hubbard, Ohio
Panel 31E Line 096
The database page for Richard Anthony Choppa
04 Jul 2008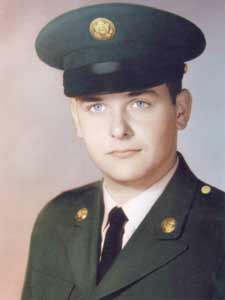 This is a photo of my second cousin Richard "Doc" Choppa. He was killed in action on December 15, 1967.
I know very little about him as he died 10 years before I was born.
From a cousin,
Amanda Madeline
maddy20044@hotmail.com

A Note from The Virtual Wall
On 15 December 1967 the 1st Battalion, 12th Cavalry, fought a battle at An My (2) in Binh Dinh Province, a bitter fight that cost the lives of 21 American soldiers:
Visit John Dennison's
Medics on the Wall
memorial which honors the
Army Medics and Navy Corpsmen who died in Vietnam.
---
With all respect
Jim Schueckler, former CW2, US Army
Ken Davis, Commander, United States Navy (Ret)
Memorial first published on 04 Jul 2008
Last updated 07/20/2008