Stephen Cohan
Warrant Officer
B TRP, 7TH SQDN, 17TH CAVALRY, 1 AVN BDE
Army of the United States
04 January 1939 - 19 February 1968
Miami, Florida
Panel 40E Line 018
The database page for Stephen Cohan
30 Nov 1997
DID YOU KNOW MY DAD?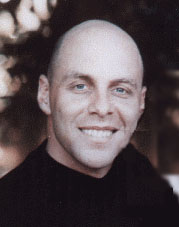 Stephen Cohan
Stephen had previous service as an enlisted man in the "9061st" in the US Air Force. A picture of Stephen shows a hat with "9061st" on it. Were you in this squadron or group?
He went through Army Flight School Class 67-21.
I was only three years old when my father went to Vietnam. I am now seeking to know more about my Dad. If you knew him in flight school or before, please contact me.
Pam Wright
1265 S. Semoran Blvd. Suite 1213, Winter Park, FL 32792
fidget9@aol.com




Sons and Daughters In Touch

Vietnam Helicopter Flight Crew Network
Family Contacts
The Moving Wall

A Note from The Virtual Wall
Three men from B Troop, 7/17 Cav, were killed when the OH-6 (tail number 66-07861) was shot down near tri-border area northwest of Kontum City:
WO Stephen Cohan, Miami, FL;
WO Thomas J. Moore, Williamsville, NY; and
SSG David H. Lewis, New Straitsville, OH.
The point-of-contact for this memorial is
his daughter,
Pam Wright
1265 S. Semoran Blvd. Suite 1213, Winter Park, FL 32792
fidget9@aol.com

---
With all respect
Jim Schueckler, former CW2, US Army
Ken Davis, Commander, United States Navy (Ret)
Memorial first published on 06 Nov 1997
Last updated 01/31/2008