James Stevens Dravis, Jr
Chief Warrant Officer
201ST AVIATION COMPANY, 17TH AVN GRP, 1 AVN BDE
Army of the United States
30 June 1942 - 02 August 1969
Mineral Point, Pennsylvania
Panel 20W Line 086
The database page for James Stevens Dravis, Jr
16 Jan 2003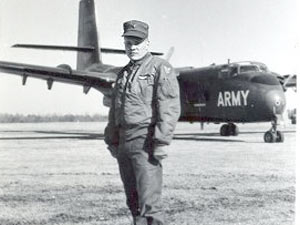 I will never forget you even though I was too young to really know you. You will always live on through you letters, pictures, and memories passed on by those that loved you.
I will always love you. You are my hero, my father.
One day I know that we will be reunited up in Heaven with our Heavenly Father.
Kellie Dravis Charleston
thecharlestonco@msn.com

---
With all respect
Jim Schueckler, former CW2, US Army
Ken Davis, Commander, United States Navy (Ret)
Last updated 08/08/2005