26 Dec 2005

Sal, as he was known to his friends, grew up in McCamey, Texas. He was a gifted athlete and was a member of the tennis, basketball and track teams at McCamey High School. He graduated in 1963 and then attended Sul Ross State University in Alpine, Texas on athletic and academic scholarships. After graduating from Sul Ross, he was drafted into the Army in the fall of 1968. After basic training and infantry AIT, he attended the NCO Academy at Harmony Church, Fort Benning, Georgia and was promoted to Sergeant (E-5) upon completion in late April 1969. He attended other leadership schools at Fort Polk, Louisiana and Fort Ord, California enroute to Vietnam. He started his tour on August 8, 1969, as a squad leader initially and then was promoted to Staff Sergeant and assigned as a platoon sergeant and track commander. He was killed in action on May 20, 1970, when his track was hit by a 57mm rocket.

He is remembered by the communites of McCamey, Texas, Fort Stockton, Texas and by the Permian Basin Vietnam Veterans' Memorial in Midland, Texas. May his sacrifice not be forgotten.


---

28 Jan 2006

Sal "Cono" actually graduated from McCamey High School in 1964. He graduated with honors. He was a four year letterman in football, track, and baseball and held many other honors at McCamey High School including National Honor Society and Most School Spirit, President of his Senior Class and as a junior King of the Junior-Senior Prom. While at Sul Ross State, he played on the Lobo Baseball team, which in those days had a nationally recognized baseball program, which had (among others) Norm Cash, formerly of the Detroit Tigers, during that era. He is also remembered by the McCamey High School "Exes".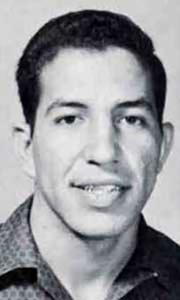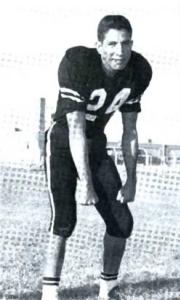 The photos were provided by several of his high school classmates, including Sue Gryder whose brother, 1stLt Donald Clayton Smith, also is on the Wall.


---
From a PBVVM representative,
Billy M. Brown
bmbrown@grandecom.net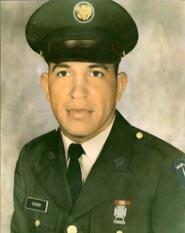 Saint Joseph Cemetery, Fort Stockton, Texas
Photos courtesy of Michael R. Holguin
Classmate; 1stLt, USAF, 1972