21 Mar 2002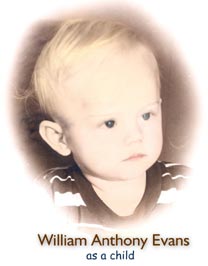 I am the youngest amongst 8 children. Billy was the oldest.
He left behind three brothers, Alan, Mark and Steve, AND four sisters,
Alice, Sherri, Nancy and me (Laura).
Our father is deceased. Our mother, Eva G. Helffelfinger, is alive and well.
Unfortunately being the youngest born in 1961, I have few memories of my endearing brother, and those were when he came home on leave. Our family misses him dearly and there isn't a day that goes by that he isn't thought of.
I would also like to clarify that Billy originally enlisted in 1967 and re-enlisted in the Special Forces Unit after his initial term was up.
Billy is also remembered on the VVMF site
From his sister,
Laura J. Pavlock (Evans)
laurasworld@cfl.rr.com