31 Oct 2001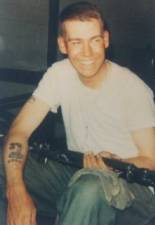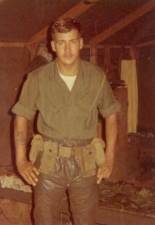 William Elliott Gooden was born November 2, 1948, in Danville, Illinois. He enlisted in the U.S. Marines in November 1967 on a three-month-delay program. On February 15, 1968, he began Recruit training at San Diego, CA, then Camp Pendleton, CA.
He arrived in Vietnam on July 30, 1968, where he served as a rifleman with the 2nd Battalion, 3rd Marine Regiment. He was first assigned to the Headquarters Company (Security and Sniper Platoons) and then to Echo Company where he was a Squad Leader (ALPHA Squad).
During his 15 months in the Corps he was advanced to Corporal.
He was killed in action on June 12, 1969, approximately 9 miles northwest of Cam Lo in Quang Tri Province.
A memorial from his parents,
Mary Helen and Willard Gooden
E-Mail may be forwarded via the
Webmaster@VirtualWall.org