Allan Gerald Harper
Sergeant
C TRP, 1ST SQD, 9TH CAV RGT, 1 CAV DIV
Army of the United States
30 August 1950 - 27 March 1969
Villa Rica, Georgia
Panel 28W Line 060
The database page for Allan Gerald Harper
09 Nov 2003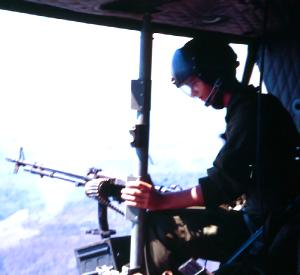 In remembrance of Allan Harper, who paid the ultimate price.
Allan was killed along with my uncle when their helicopter was shot down.
Fritz Miller
fmiller287@cableone.net

A Note from The Virtual Wall
On the 27th of March 1969 UH-1H tail number 66-16714 was lost to hostile fire at XT 636587 in Binh Long Province, Republic of Viet Nam. Killed that day were four aircrew from C Company, 1st Bn, 9th Cavalry and one passenger:
Allan Gerald Harper,
Sergeant, United States Army,
was buried on 11 April 1969 in Site 119, Section R,
Marietta National Cemetery,
Marietta, Georgia,
among other men of courage and integrity.
---
With all respect
Jim Schueckler, former CW2, US Army
Ken Davis, Commander, United States Navy (Ret)
Channing Prothro, former CAP Marine
Last updated 09/12/2004