Gregory Phillip Helsley
Builder 2nd Class
MOBILE CONSTRUCTION BN 58, 3RD NC BDE, USNAVFORV
United States Navy
30 April 1948 - 23 July 1968
Butte, Montana
Panel 51W Line 039
The database page for Gregory Phillip Helsley
12 Mar 2001

You will always be remembered.

I named my son after you so I would always have you near.

You were a good friend and a great SeaBee.

You will always be in my thoughts and my heart. I miss you.

Doug Wells
oldbee52@aol.com

06 Jul 2007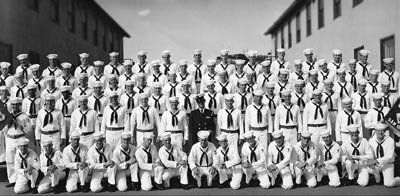 2nd row from top left, 3rd person in.
Graduation Day of Company 609, 1965.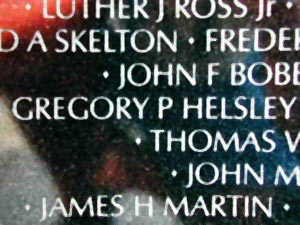 Take care.
"Brothers Forever"
Paul "PJ" Dalton
harleyhogrider@comcast.net

A Note from The Virtual Wall
The 1st Marine Division's Command Chronology for July 1968 reports a number of rocket attacks on the Danang complex on 23 and 24 July. Although the heaviest casualties occurred at the Force Logistics Command compound just northwest of Danang, the SeaBee compound was hit as well, with Petty Officer Helsley killed and two others wounded.
The point-of-contact for this memorial is
a friend in Vietnam,
Doug Wells
oldbee52@aol.com

---
With all respect
Jim Schueckler, former CW2, US Army
Ken Davis, Commander, United States Navy (Ret)
Memorial first published on 12 Mar 2001
Last updated 12/03/2007