Richard Thomas Kastner
Private First Class
B CO, 2ND BN, 12TH CAVALRY, 1 CAV DIV
Army of the United States
27 February 1949 - 15 November 1969
Casper, Wyoming
Panel 16W Line 080
The database page for Richard Thomas Kastner
11 Sep 2002

To My Brother Rick

You Will Never Be Forgotten

I Love You
Melody Porter
E-Mail may be forwarded via the
Webmaster@VirtualWall.org


---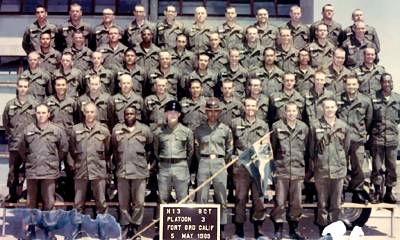 ---

14 Jan 2004
Last Patrol
Upon these fading eyes stand the image of names cut into this cold black stone of honor.
Upon these fading eyes is the image of young boys who went to war so very long ago with a spring in their step and heads held high.
Upon these fading eyes are the faces of lost friends who gave their all in a war not of they're making so very long ago.
Upon these fading eyes is the sorrow of tears that flow from a heart that was as cold as this black stone.
Upon these fading eyes is the image of soldiers as they file by on one last patrol.
For we shall all march in that last patrol to the gates of Heaven in the memory of all those who stand in our place in fields of war far from home.
21 Jan 2004

I grew up in Casper, Wyoming and was fortunate to share family friendship with Ricky Kastner and his family. Our families often went camping, hunting, and fishing together. Ricky was instrumental in teaching me many things such as riding motorcycles, shooting, how to tie hooks and other important things. I remember the day we got the news of his passing in Viet Nam. It was a black day indeed. I'll never forget Ricky Kastner or his family. It was an honor to have known him the short amount of time he was with us. God Bless you and keep you my friend.

With Loving Sincerity
Michael L Gray
prometheusunchained2002@yahoo.com
29 Mar 2006

It has been over 35 years since I last saw Ricky or his brother Bobby. We all grew up together in Casper. Bobby and I went through school with each other. Ricky was alway there to get us out of trouble or keep us in trouble. Ricky was a great influnce on Bobby. Ricky's loss will be missed but he will never be forgotten, nor will the wonderful times we all spent riding motorcycles behind the old armory and at the sand dunes. For his brother and sisters and child - my heart goes out to you. There are no words to express your loss. I think of you all as I grow older and the wonderful memories we had when we were growing up.

Your Friend,
Bill Ballard
P O Box 3815, Humble, Texas 77347
billnrose@aol.com

19 Jun 2006

I was with Rich/Rick on that hot day, as well as with the other 2 men who are also listed as killed in action. We were with the 2/12 - "B" Company ("Bad Bet").

Though 37 years ago, I still hold the memories of them close to me.

The Valiant die but one death ... cowards many.

From a brother in arms,
Gary M. Thomas
185-A Kings Hwy, Hackettstown, N. J. 07840
sihasapa@yahoo.com

A Note from The Virtual Wall
Mr. Thomas has clarified what happened on 15 Nov 1969. An element from Bravo Company, 2/12th Cavalry, was ambushed. Two men were killed by a Claymore mine - PFC Richard T. Kastner and CPL John E. Poole of Hindsville, Arkansas - while a third man, PFC Terry L. Zumalt of Neosho, Missouri, was wounded by gunshot. PFC Zumalt died of his wounds after being medevaced.
---
With all respect
Jim Schueckler, former CW2, US Army
Ken Davis, Commander, United States Navy (Ret)
Memorial first published on 11 Sep 2002
Last updated 06/30/2006