02 Mar 2001
It has been so long, 31 years, yet it is so fresh in my memory, the day my mom got the word that you were dead. I watched her fold and unfold clothes. I asked her "Why are doing that?" She said she needed to stay busy. I didn't understand it all.
We waited for what seemed like forever for your body to come home. They didn't want us to see you but Mom told them to open the casket or she would. We had to know if it was really you inside that box. I can remember not wanting to see but knowing I had to. We watched as friends and family came to pay their respects to you. I sat in the back of the church for 2 days. Back then you sat up with the dead. Now you close the casket and go home at 10 pm. Hardly seems right.
We made it through the days that followed and we have managed to get through the years as well. I can't say it has been easy. We miss you as much today as then. We have all grown up and have kids of our own. You would be proud.
I have spoken to a few of the men who served with you and it was good to hear them speak of you. Wish you were here to share in our lives but fate had other plans. We will never let your memory die.
Love ya, Pops.
---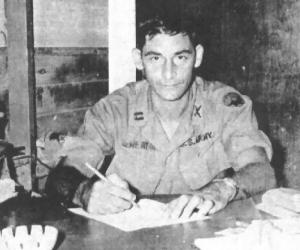 CPT Everett Dennis Keaton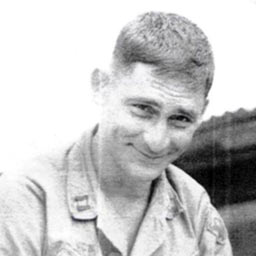 CPT Everett Dennis Keaton
Everett D. Keaton,
Captain, United States Army,
was buried on 04 Feb 1970 in
Site 2229, Section 30,
Arlington National Cemetery,
among other men of courage and integrity.
---
Visit
Sons and Daughters in Touch