George Gregory Kilbuck
Private First Class
A CO, 2ND BN, 502ND INFANTRY, 101 ABN DIV
Army of the United States
20 August 1943 - 27 August 1965
Bethel, Alaska
Panel 02E Line 068
The database page for George Gregory Kilbuck
23 Oct 2006

On August 27 1965 while on patrol a sudden explosion rocked the ground. A Bouncing Betty killed George instantly.

George Kilbuck made the ultimate sacrifice for his country - his life. He also secured for himself a tragic niche in the history of the 2/502: the first to die in combat in Vietnam.

From the historian for the 2/502 in Vietnam,
Dr. Kim Coleman
kimcoleman@btinternet.com

A Note from The Virtual Wall
PFC George G. Kilbuck was a member of the 2nd Bn, 297th Infantry, an Alaska Army National Guard unit, who volunteered for active duty. Dead forty years and more, he is remembered in his community: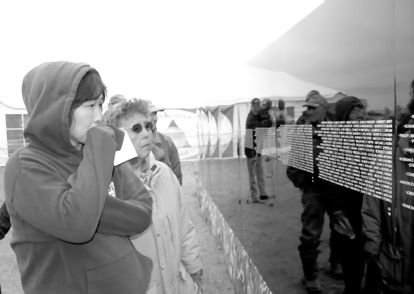 John Active/The Tundra Drums
Martha Langmade of Qwethluk and Julia Miller of Napakiak read some of the names on the Vietnam Veterans Moving Wall in Bethel. The Wall came to Bethel July 3 and was visited by many Bethelites over the Independence Day holidays. Many were moved by the sheer number of names on the wall of the Vietnam War soldiers killed in action during those times. Of significance to local people was the name of George G. Kilbuck, one of only three soldiers from Western Alaska killed in action during the conflict. Kilbuck was killed on Aug. 27, 1965.
From the Bristol Bay Times
Thursday, July 13, 2006
Reproduced under 17 USC §107
---
With all respect
Jim Schueckler, former CW2, US Army
Ken Davis, Commander, United States Navy (Ret)
Memorial first published on 23 Oct 2006
Last updated 10/31/2006