Paul Louis LeMay
Sergeant
A CO, 1ST BN, 5TH CAV RGT, 1 CAV DIV
Army of the United States
21 August 1941 - 18 October 1965
Terre Haute, Indiana
Panel 02E Line 126
The database page for Paul Louis LeMay
06 June 2005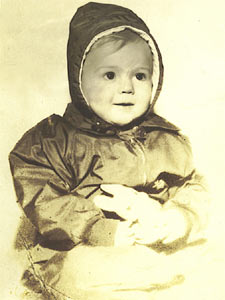 Hi Uncle Paul,
I was 3 when you were killed, so I don't remember too much about you. Pam (my oldest sister) remembers how you used to chase her behind the couch with rubber bands. Cheryl (my youngest sister) was 9 months old when you were killed.
I've been doing geneaology, and have several pictures, and some letters that you wrote to Grandma. I also have the telegrams that were sent to Grandma when you were killed. I wish I had known you better, but I know that you're in a better place, and one day I will get to see you again.
You are gone, but not forgotten.
I Love You,
Angela
---
With all respect
Jim Schueckler, former CW2, US Army
Ken Davis, Commander, United States Navy (Ret)
Last updated 08/10/2009