Paternal grandson of Anna Krenc and Stanley Leszczynski, and son of Mr. and Mrs John S. Less, Randy grew up in Michigan. He began his tour in Vietnam on December 5, 1967. He was 3/4 of the way through his tour when killed in a heavy contact with the enemy.
The photograph below had to be taken in the United States just before he left for Vietnam or early in his tour in Vietnam as he was still a Private First Class but was wearing the color shoulder patch of the Americal Division. He was posthumously promoted from Specialist Four to Sergeant.
His parents were living on Dean Street in Detroit when Randy died from "...snipers' small arms fire" according to journal entries from the Americal Division. Three other men from his unit were wounded in the event approximately 1 kilometer west southwest of Ha Thanh Airfield, South Vietnam.
However, it is clear from the citation for his Distinguished Service Cross below that it was not sniper's fire, but heavy enemy small arms fire that took his life.
The next photo appears to have a bunk bed with chains and underside of bunk springs above his left shoulder and he may have been on a ship en route to Vietnam. The Americal Division was formed by units in country in September 1967, so it would have been a follow on ship - the reason Vietnam tours were established as 13 months was that it took 3 weeks to a month to arrive by ship.
During the Vietnam War, Military Sea Transportation Service (MSTS) was renamed Military Sealift Command (MSC). Between 1965 and 1969, MSC transported nearly 54 million tons of combat equipment and supplies and nearly 8 million tons of fuel to Vietnam. MSC ships also transported troops to Vietnam. The Vietnam era marked the last use of MSC troop ships. Now, U.S. troops are primarily transported to theater by air.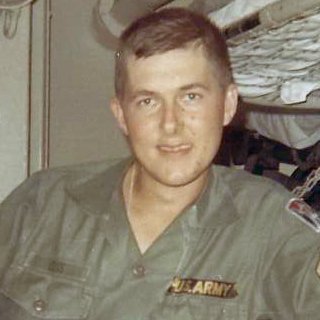 SGT Less in the Field at some time after
starting his tour on 5 December 1967.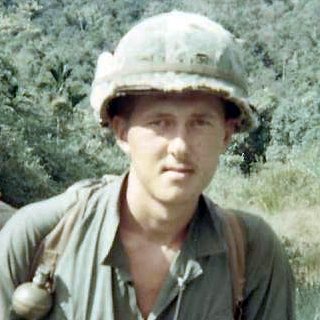 Michigan area newspapers published an announcement that stated something similar during the week of September 25, 1968. One read: The Defense Department today released the names of five Michigan men who were among 46 U.S. Servicement killed in recent combat in Vietnam.
They were:

- - Army Spec. Randall 'Randy' P. Less, son of Mr. and Mrs. John S. Less of Detroit.
- - Army Pfc. Richard A. Chambers, grandson of Mrs. Jennie H. Dushande of Grand Rapids.
- - Army Pfc. Nathan R. Sales, son of Mr. and Mrs. Permer R. Sales of Otisville.
- - Marine Corps Lance Cpl. Roy W. Rich, husband of Mrs. Ray W. Rich of Wyandotte.
- - Marine Corps Lance Cpl. Robert G. Tate, son of Mr. and Mrs. Edward L. Tate of Livonia
SP4 Randall 'Randy' Patrick Less is buried with his father John (1915-1984) at Mount Olivet Cemetery, Detroit, Wayne County, Michigan.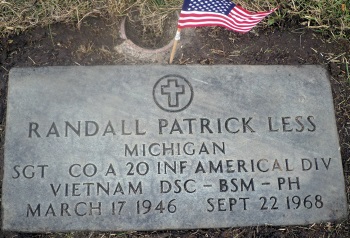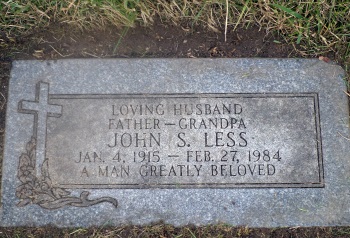 ---
- - The Virtual Wall, October 30, 2014