Gary Lynn Lewis
Staff Sergeant
C CO, 2ND BN, 501ST INF RGT, 101 ABN DIV
Army of the United States
14 February 1951 - 30 June 1971
Hartford, Connecticut
Panel 03W Line 095
The database page for Gary Lynn Lewis
Memorial Day 2004

A brother lost, but never forgotten. You gave your life for our Freedom. You will always be remembered in our hearts. We think of you always, Gary. We love and miss you very much.

From his sister.
E-mail address is not available.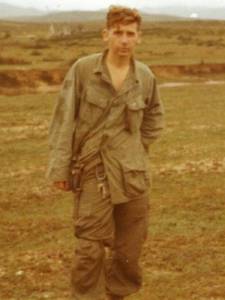 This is a picture Gary sent home from Vietnam.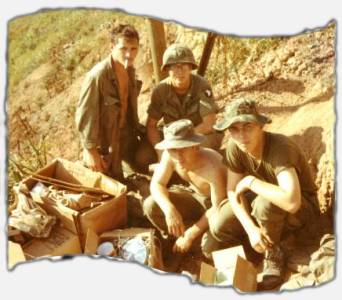 Gary is in front without a shirt on.
I have no idea who the other men are.
I am hoping that eventually some one
from the photos or a family member might
see it and contact me.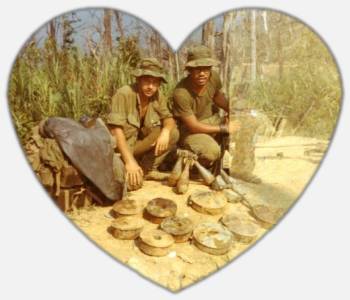 This picture touches me more than any of the others.
Gary was killed by stepping on a landmine.
A Note from The Virtual Wall
At the end of June 1971 the 2nd Battalion, 501st Infantry, was based out of Hue/Phu Bai in Thua Thien Province, but was conducting operations in Quang Tri Province, just north of Thua Thien. Then-Sergeant Gary L. Lewis was killed in action on 30 June 1971. His casualty record indicates that he was at grid coordinates ZC176960 in Quang Nam Province, south of Thua Thien. The Virtual Wall cannot explain this discrepancy.
---
With all respect
Jim Schueckler, former CW2, US Army
Ken Davis, Commander, United States Navy (Ret)
Channing Prothro, former CAP Marine
Last updated 08/10/2009