30 Jun 2002

Dear Daddy,
You will always be my hero, I thank you and the many brave soldiers who sacrificed their lives for our country. Your loved ones were left behind but your memory will always beam brightly in our hearts; tears are still shed by your wife, children, sisters and brothers when your name is spoken and mom still remains a widow since 1965 when you paid the ultimate sacrifice for your comrades and country. This only reinforces to me that you are a very special person to have left such an imprint on our family to this day. I was only two years old when you were taken away from me, and I am a grown woman now with children of my own, nevertheless I still hold the heart of a little girl yearning to have experienced that special bond that only a father and daughter could understand. I miss you.Your memory will be passed on from generation to generation with great admiration and love.

I love you Daddy. Forever your little girl, Katherine.

The proud daughter of PFC Henry T. Luna.
Katherine Devine
katdevine@pollybutte.net


---

12 Nov 2004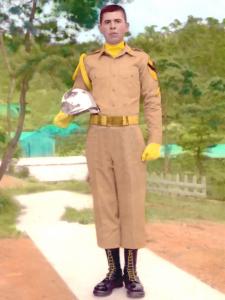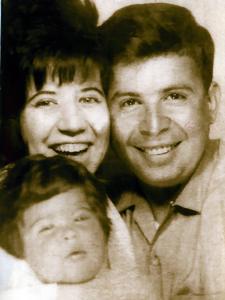 My father as an Honor Guard with the 1st Cavalry,
and the last photo taken of us before he left for Vietnam.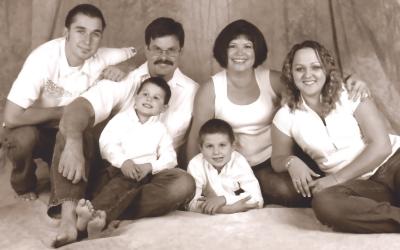 My husband, me, and my father's grandchildren.
A letter my 6 year old son Quentin wrote for his Grampa Luna and left at the Vietnam Memorial Moving wall in San Jacinto, California.