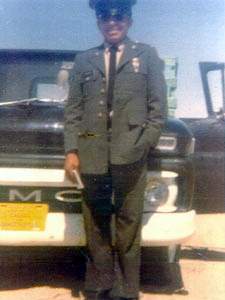 The son of Mr. and Mrs. Okee Maloney, and husband of Mrs. Emma J. Maloney. Prior to joining the U.S. Army, Oscar attended High School at the Intermountain Navajo Indian Boarding School in Brigham city Utah, where he graduated with the Class of 1966.
The poem below was taken from Page 752, US Department of Interior, Bureao of Indian Affairs, Division of Education, 1967, Second Year Program Book, A Course Spoken in English.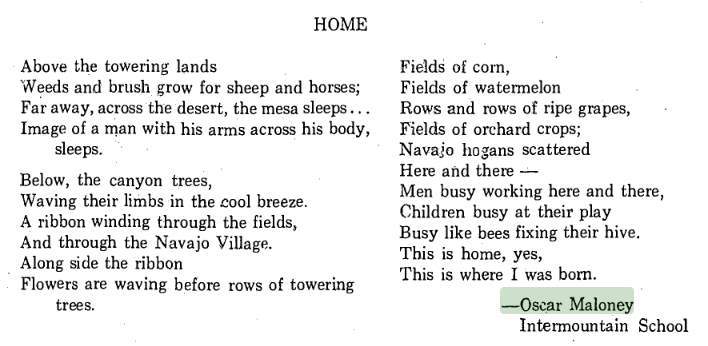 At 0650 hours on 2 November 1970, Aircraft UH-1C, tail number 66-15219, with the following crew members, lifted off from Rach Gia short strip heading for the Rach Soi airfield to refuel:

CWO John Thomas Orrico, Aircraft Commander, Ridgefield, Connecticut;
WO1 Douglas John Campbell, Pilot, Orlando, Florida;
SP5 Kenneth Lavern Brown, Crew Chief, Fort Scott, Kansas; and
SP5 Oscar Maloney, Gunner, Tuba City, Arizona.
After making a right turn out of traffic and leveling off at 500 feet, the main rotor system separated from the aircraft. The aircraft then nosed over and crashed into the ground exploding on impact.
The gunship which was trailing behind at the time, circled the area looking for any possible survivors. The aircraft was destroyed and all were lost.
---
Oscar is buried in Tuba City Community Cemetery, Tuba City, Coconino County, Arizona. He was survived by his parents, Dorothy Jean (about 1924- ) and Okee Maloney (1917-1989), and wife Emma, along with a baby daughter. He was also survived by at least three brothers, Maron, George (26 April 1944), and Richard (21 July 1954).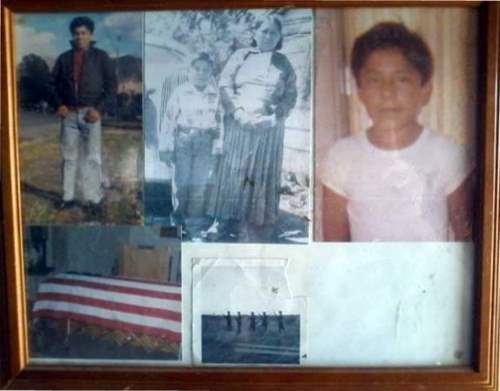 ---
- - The Virtual Wall, June 18, 2017