Alexander McIver
Captain
345TH TAC AIRLIFT SQDN, 374TH TAW, 13TH AF
United States Air Force
09 September 1937 - 03 May 1972
Santa Monica, California
Panel 01W Line 013
The database page for Alexander McIver
30 Nov 2007

Al was my Navigator on the C130 flying tactical Air Drops over An Loc, RVN; we who flew together the day before his loss. The field was heavily guarded by AAA. Al flew over the drop zone from an entry of 50 feet and popped up to make the delivery. The plane was damaged by AAA and Al was lost. Most of the crew was recovered in 2005 and returned to the US. The crew members of C-130E #621797 were:
Capt Alexander McIver, Santa Monica, CA
Capt Don L. Unger, Lake Worth, FL
1stLt Thomas C. Widerquist, Morton Grove, IL
SSgt Lester Bracey, Yonkers, NY
SSgt Joseph C. Hopper, Memphis, TN
SSgt Freddie L. Slater, Baltimore, MD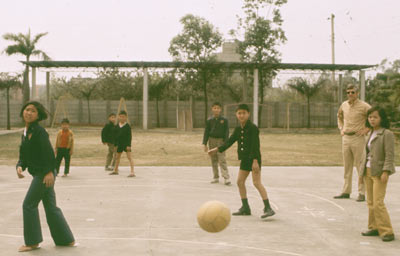 In his free time Al would go to the orphanages in Taiwan to help with the kids. The photo of Al is the only one I have and I do not know of his family. Let him never be forgotten
From his friend and pilot,
James (Jim) Corkern
E-mail address is not available.
A Note from The Virtual Wall
Mr. Corkern is wrong in only one respect - the date the remains of the crewmen were recovered. After the siege of An Loc was lifted an effort was made to recover the bodies of American and South Vietnamese servicemen missing in action during the fighting. The wreckage of C-130E tail number 62-1797 was found and the crew remains repatriated by 17 Aug 1972 - but it took nearly two years, until 12 June 1974, for the remains of the six men to be individually identified.
The Virtual Wall knows the burial place of only one of the six men ... Staff Sergeant Lester Bracey is buried in Site 5832, Section 2M, of the Long Island National Cemetery.
---
With all respect
Jim Schueckler, former CW2, US Army
Ken Davis, Commander, United States Navy (Ret)
Memorial first published on 30 Nov 2007
Last updated 08/10/2009