Timothy Shawn Michael
Warrant Officer
HHC, 1ST BDE, USARV
Army of the United States
16 March 1948 - 04 July 1969
Cicero, New York
Panel 21W Line 061
The database page for Timothy Shawn Michael
10 Nov 2002

Timothy was a Warrant Officer helicopter pilot whose OH-6A Scout Helicopter exploded in mid-air while flying a "Hunter-Killer" scouting mission in I Corps, Vietnam.

He was a great team member, an excellent pilot, and an exceptional personality. I often think of him, and try to keep alive his memory. I was a fellow pilot who was lucky enough to return.

From a fellow pilot.
E-mail address is not available.
23 Sep 2004
REMEMBERED
by his brother,
CW2 Mark S Michael
506 Roxford Rd South, Syracuse, NY 13208-3129
cw2michael@twcny.rr.com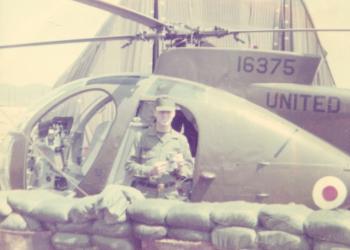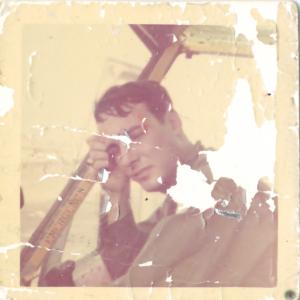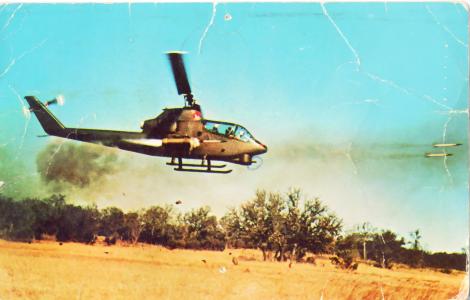 Front and back of postcard mailed from Fort Wolters
on 20 May 1968 to 12-year-old Mark Michael.
Notes from The Virtual Wall
The "OPERATION LAMAR PLAIN" post action report contains the following statement regarding the loss of OH-6A tail number 66-07812:
"At 1450H, a Brigade LOH reconnaissance team, vicinity BT986942, received heavy ground fire and crashed. The aircraft then exploded and burned, resulting in 3 US KIA."
The three men, all from HHC 1st Brigade, were
WO1 Timothy Shawn Michael, pilot
SP5 Darrell Eugene McGee, crew chief
1LT Michael Dennis Noonan, Observer (1st Bde Intel)
---
With all respect
Jim Schueckler, former CW2, US Army
Ken Davis, Commander, United States Navy (Ret)
Channing Prothro, former CAP Marine
Last updated 08/10/2009