06 Jan 2008
Daddy loved making everyone happy, In my mind's eye I can remember him lighting up everyone's day with a hug or simply keeping us girls from getting a spanking. He was the protector, the provider, Santa and of course our everyday hero, to us kids he was fearless.
In our minds, he was strong and so brave, and absolutely sure that he would come home. Because if he said he was coming back, that made it fact - we all knew he was coming back. He always told the truth - but unfortunately, we do not always control our own destiny.
He was my Dad, but he was sweet (we likened him to Santa), polite, kind, dedicated - to being a good Dad, a good husband, a good Uncle. I have never met anyone like him - but wouldn't think I would - since your Dad is one of a kind. He had to have been a one of a kind husband - my Mom waited for him for 30 years before joining him in Heaven.
So, 42 years (going on 43) later, we continue to pay tribute to him with a memorial, there isn't any wrong in that - just sad in its own way.
His family remembers him in their own way, memorializes him in their own way, and misses him in their own way.
This wall has made it possible for so many to have a place to visit, to lay a wreath, a flower, a token and for that we all give our Thanks.
From his daughter,
Terri (Moore) Ambrose
E-mail address is not available.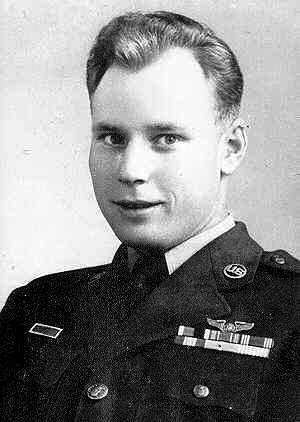 Thomas Moore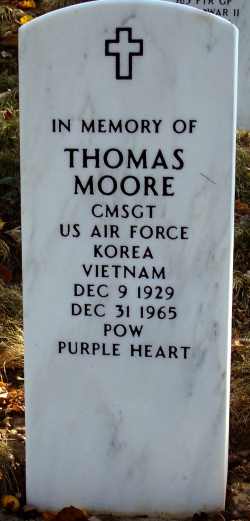 In Memory Marker
Arlington National Cemetery