Dennis Kenneth O'Connor
Sergeant
B CO, 3RD BN, 60TH INFANTRY, 9 INF DIV
Army of the United States
20 November 1947 - 01 November 1968
San Francisco, California
Panel 39W Line 003
The database page for Dennis Kenneth O'Connor
20 Nov 2001

Today on November 20, you would have been 54 years old
Happy Birthday, Brother, we have not forgotten you.

Your sister in love, Dolly...

Lillian Ann Liesse
Reno, Nevada
bobanddoll@yahoo.com

27 November 2001
Hi, Uncle Dennis, it is me - your nephew Nick.
I heard what you did.
I just wanted to say
I love you.
Love, Nick
From his nephew,
Nick Dzadek
David James Blvd, Sparks, NV 89436
x_tremebiker4life@yahoo.com

20 Feb 2004

In Memory To My Uncle Dennis

I really didn't know you. I was just a baby.
I've seen photos of you holding me but, I was just too young to remember.
But in my heart, I will always Love and Admire You.

Love from your niece,
Joan Marie O'Connor
E-mail address is not available.
26 May 2004

When Dennis O'Connor died in the war, his name was broadcast back here in the states. My mother called me, crying, deeply moved by his death. My name is Dennis O'Connor too. I'm a year younger. I didn't serve. But I was touched. I've been to the Wall several times. Each time I visit my name-sake's engraving. Thank you for serving. Thank you for your sacrifice. I haven't forgotten.

From a countryman,
Dennis O'Connor
dennis@wiredinstructor.net

November 20, 2006

Uncle Dennis, this is your niece Rosanne.
I want to wish you a
Happy Birthday today.
Love Rosanne

Rosanne O'Connor
rokro39@comcast.net

A Note from The Virtual Wall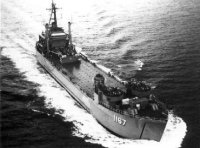 B Company, 3/60th Infantry, lost five men on 01 Nov 1968 in the mining of USS WESTCHESTER COUNTY:
SGT Dennis K. O'Connor, San Francisco, CA
SP4 Leslie V. Bowman, Wallace, IN
SP4 Wilfredo Cintron-Mendez, Utuado, PR
SP4 Paull D. Jose, Garden City, MI
PFC Ernest F. Cooke, Hampton, VA
Visit the
USS WESTCHESTER COUNTY
and
The Virtual Wall Unit Memorial
---
With all respect
Jim Schueckler, former CW2, US Army
Ken Davis, Commander, United States Navy (Ret)
Memorial first published on 20 Nov 2001
Last updated 08/10/2009