A Note from The Virtual Wall
B Company, 2/503rd Infantry, lost two men on 22 Oct 1965, PFC Olive and SP4 George G. Luis of Pahoa, Hawaii.
On 21 April 1966, President Lyndon B. Johnson presented the Medal of Honor to Milton L. Olive Jr, saying in part
"The Medal of Honor is awarded for acts of heroism above and beyond the call of duty. It is bestowed for courage demonstrated not in blindly overlooking danger, but in meeting it with eyes clearly open.

"That is what Private Olive did. When the enemy's grenade landed on that jungle trail, it was not merely duty which drove this young man to throw himself upon it, sacrificing his own life that his comrades might continue to live. He was compelled by something that is more than duty, by something greater than a blind reaction to forces that are beyond his control.

"He was compelled, instead, by an instinct of loyalty which the brave always carry into conflict. In that incredibly brief moment of decision in which he decided to die, he put others first and himself last."
PFC Olive was the second of the 173rd Airborne Brigade's ten posthumous Medal of Honor recipients and the first of twenty African-Americans who earned the Medal in Vietnam - 16 of them posthumously. His fellow Chicagoans have further commemorated his life and courage by naming a junior college, a park, and a portion of the McCormick Place Convention Center after him.

Milton L. Olive III was born near Ebenezer, Holmes County, Mississippi, and is buried in the West Grove Baptist Church Cemetery, Lexington, Mississippi.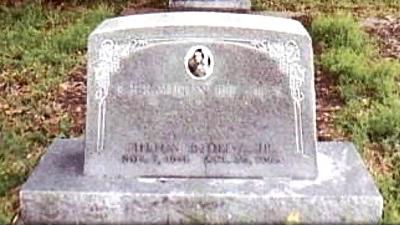 Photo by Don Morfe
Taken from
HomeOfHeroes.com

Further information is available on Niel Michalov's
Medal of Honor site