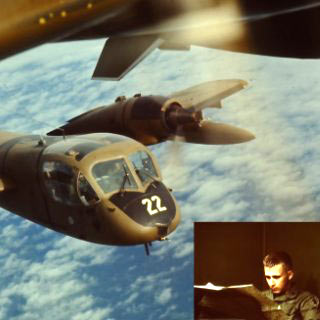 His army record states: Individual was killed while the pilot of a military aircraft on a military mission when his aircraft crashed and burned. Several web sites show that his aircraft was on an InfraRed (IR) mission and struck a ridgeline while coming out of a run at the end of a valley in Quang Nam Province. He was accompanied by an observer, SP4 John Chester King.
They went down on 2 November and declared missing. On 4 November, M Company, 3rd Battalion, 5th Marines found the wreckage of the plane. They also found the remains of both men and some of their equipment. It appears that one of the men tried to parachute but was too low. The Marines notified the Army and Graves registration recovered their remains.
On 16 December 1970, remains were confirmed to be from both men, and the families were notified of their deaths.
---
Warren Pilot Dies in Vietnam
Since he was a boy, George H. Rogalla was interested in airplanes.
It was that interest that resulted in his death in a Vietnam plane crash.
Rogalla, 21, an Army Chief warrant officer in the 1st Aviation Brigade, was among the latest casualties of the Vietnam War, the Defense Department reported Friday.
He was reported missing Nov. 2, about a month before his 21st birthday, when he was last seen before the military aircraft he was piloting crashed and burned. He was reported missing until this week when Army officials positively identified his remains.
Rogalla is the son of Mr. and Mrs. Roman J. Rogalla of 8508 Meadews, Warren. A 1968 graduate of DeLaSalle Collegiate High School, Detroit. Rogalla entered the Army Sept. 23, 1968 shortly after graduation.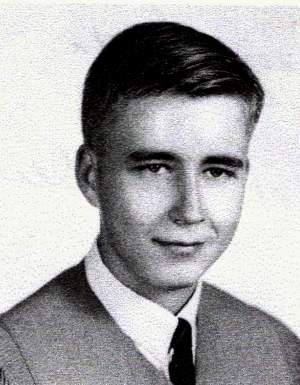 His father, a machine inspector at Warren's Tank Automotive Command, told Army officials his son entered aviation because he always had an interest in flying since he was a child.
Funeral arrangements are pending at the Bardyga Funeral Home, 7531 East Eight Mile, Detroit. Burial will be in Mt. Olivet Cemetery, Detroit.
Besides his parents, he is survived by a brother Stephen, a student at St. Mary's College in Orchard Lake, a sister, Mrs. Lillianne Schusteric (1946-2002) of Riverview, and a maternal grandmother, Mrs. Stephanie Opiola of Hayange Moselle, France.
---
He is buried in Mt Olivet Mount Olivet Cemetery, Detroit, Wayne County, Michigan, Section A - Garden of The Resurrection, Tier 12, Space 125. His parents, Roberta A (Opiola) Rogalla (1922-2001) and Roman Joseph Rogalla (1918-1993) are also buried in Section A, Tier 23, spaces 162 and 163. A marker photo has been requested as it should show his medals.
---
- - The Virtual Wall, June 16, 2017