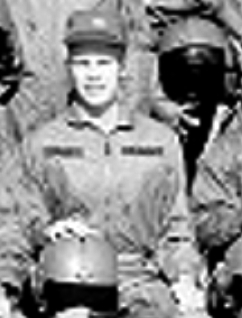 WO Ross died from wounds received while pilot of military aircraft returning from a combat operation when his aircraft hit a rice paddy dike, crashed but did not burn.
He was hit in the head by aircraft's rotar blade. He was admitted to a military hospital, placed on the Very Seriously Injured (VSI) list, and expired 4 days later.
The Aircraft Commander, WO1 B.R. Ungles survived the incident
Morris' picture and the information contained in his bio were collected and provided by the 191st AHC Association.
---
He is buried next to his mother, Frances Viola (Knight) Morris Brown Aune (1919-1982), in the Garden of Communion Masoleum in the same cemetery as his father, Theodore W. Ross (1915-1986) (Naturalized from Bifolchi- ) in Sunset Lawn, Mountain View Memorial Park, Lakewood, Pierce County, Washington.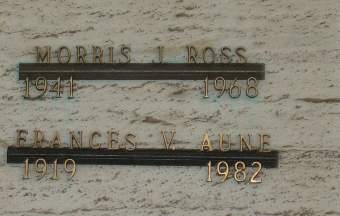 ---
- - The Virtual Wall, June 16, 2017