29 Jun 2007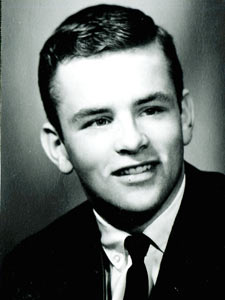 Ron Will Never Be Forgotten!
Our deep love for Ron "LUCKY" will never change, he is always in our hearts and thoughts. The past 36 years, 9 months since his death have been so long ... as we think of him, see his pictures, go visit his grave we remember over and over how much he was a wonderful part of our whole family. We all treasure Ron and in our memories, "LUCKY" shall always be with us. He was such a exceptional person and our Ron shall remains in our hearts forever. Our family was so blessed to have Ron "LUCKY" for the time we had him, he's our own treasure! Ron went to Heaven be with GOD on September 27, 1971, he waits for us there and in time we shall all be with him again.
Never shall we forget our Ron "Lucky" Benton Rueppel,
Love forever from your aunt Shirley and uncle Phil
Shirley and Phillip Tenwick
627 South Adams Street, Moscow, Idaho 83843
tenwick@turbonet.com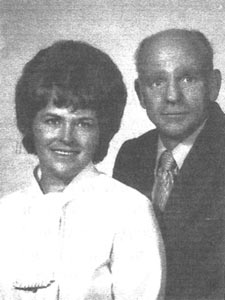 Wanda and Walter Rueppel, his parents.
Walter served in WW II.
LT Ronald Rueppel recently graduated from the US Military Academy at West Point. He majored in engineering management with a minor in civil engineering.
He is the son of the late Ronald "Lucky" Rueppel, a Deary native who died in Vietnam, and Judie and Larry Wright of Boise. He is the grandson of Walt and Wanda Rueppel of Deary and Don and Mary Lee Wilson of Buhl, and the great-grandson of Alice Brantling of Moscow.
His summer training included programs in advanced squad leadership training at Camp Buckner, N.Y., and Airborne school at Fort Benning, GA. He also worked for the Army Corps of Engineers in Sacramento, Calif. and was acting platoon leader in Ashaffensburg, Germany.
He is now at Fort Bliss, Texas, going through the Air Defense Artillery's Officer Basic Course and working with the Patriot Missile System. After the course, he will be stationed in Germany.
Newspaper article (unknown source) 1991

"Lucky's" son.