9 Feb 2001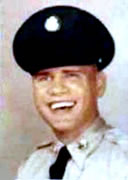 Robert Schultz was known to his family and close friends as "Butch". He will never be forgotten. He holds a special place in our hearts, full of love and pride.
He enlisted in the Army and a few years later he volunteered to go to Viet Nam. The Army was his life. He wanted to make a career out of it. Butch had 4 brothers and 5 sisters. Starting with the oldest: Pat Peters, Sharon Henfry, Robert Schultz, Diana Tobin, Donny Schultz(deceased), Randy Schultz, David Schultz, Mary Grinnall, Wayne Schultz, Brenda Schultz (deceased) and Mom and Dad - Loretta and William Schultz (both now deceased).
Butch was always the "wild child". Whenever there was something new and exciting he was always there. There was nothing he wouldn't do for his family or his friends. He always went beyond the call of duty and the Army was no different.
In Loving Memory
"The Schultz Family"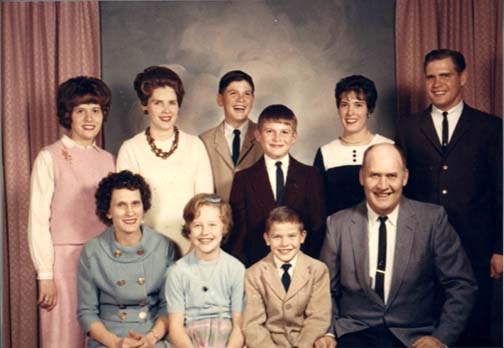 A memorial from his sister,
Mary Ann Grinnall
415 So. 14th St, Clinton, Iowa 52732
1goofygal@mchsi.com
Staff Sergeant Robert William Schultz was awarded the Distinguished Service Cross for extraordinary heroism:
DEPARTMENT OF THE ARMY
HEADQUARTERS, UNITED STATES ARMY VIETNAM
APO SAN FRANCISCO 96375

9 April 1968

GENERAL ORDERS
NUMBER 1599

AWARD OF THE DISTINGUISHED SERVICE CROSS
1. TC 320. The following AWARD is announced posthumously.
SCHULTZ, ROBERT W RA 17631005 STAFF SERGEANT
Headquarters and Headquarters Company, 2d Battalion, 47th Infantry
| | |
| --- | --- |
| Awarded: | Distinguished Service Cross |
| Date action: | 31 January 1968 |
| Theater: | Republic of Vietnam |
| Reason: | For extraordinary heroism in connection with military operations involving conflict with an armed hostile force in the Republic of Vietnam. Staff Sergeant Schultz distinguished himself by exceptionally valorous actions on 31 January 1968 as squad leader of a mechanized infantry platoon on a combat mission in the village of Ho Nai. His squad and other members of the platoon became isolated and encircled by a numerically superior force firing recoilless rifles, machine guns, and automatic weapons. The troops on the ground were immediately pinned down by the savage fusillade and Sergeant Schultz' armored personnel carrier was forced to halt. To relive the pressure on his comrades he leaped from the vehicle and assaulted an enemy machine gun nest, single-handedly destroying it and its occupants. Although seriously wounded, he again disregarded his safety and unleashed another personal attack on a second machine gun position. Hurling grenades as he charged through a curtain of hostile fire, Sergeant Schultz killed the entire gun crew. He was mortally wounded while gallantly defending his fellow soldiers in the heat of battle. Staff Sergeant Schultz' extraordinary heroism and devotion to duty, at the cost of his life, were in keeping with the highest traditions of the military service and reflect great credit upon himself, his unit, and the United States Army. |
| Authority: | By direction of the President under the provisions of the Act of Congress, approved 25 July 1963.. |