8 Jun 2002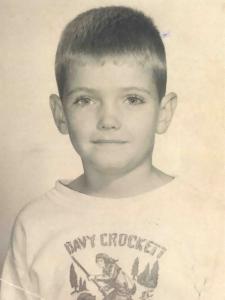 Larry at the age of 7
THE WALL
They walk along the granite block,
past names all etched in stone.
Among so many others here,
but fell so alone.

So many here to touch a soul
that passed so long ago
and tears now streak from off your cheek,
emotions have to show.

There are so many here
who wish for the pain to end.
Why not reach out a hand to them,
to listen, to be a friend.

The Wall can bridge the largest gap,
it made our nation one.
We thank the nurses one and all,
and every soldier, my son.

Whose names we see forever etched
upon the this granite stone.
Though painful, make us realize
that we are not alone.

The sacrifice each one of you made
that brings us to this shrine,
brings all those closer, left behind,
perhaps the grand design.

To help the friends and family
to understand the call
that took your names from off life's list
and placed them on this Wall.

You fought a war, though unpopular,
in Vietnam so far away.
and now you've found the greatest peace
as we stand here and pray.

Beyond the Wall we hope to find
the reason for it all.
Why, you with pride went far away
to answer duty's call.

So rest in peace my warrior,
my brother, my son too,
and rest assured forever more,
we will all remember you.

The Wall means much to everyone.
these names on granite cast.
It keeps your memories alive
as long as time will last.

So look upon the the granite face
and touch the names with pride.
All their spirits linger there
beyond the Wall, inside.
- H. D. Hughes -

A memorial initiated by his brothers,
Barty, Keith and Kevin Shea


---
Larry extended his tour of duty in Vietnam but was able to come home for two weeks before beginning his extension. Those two weeks were the last time we saw him. The two photos immediately below were taken while he was at home.

Larry, nephew Mark, and brother Barty
---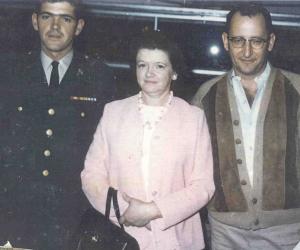 Larry, Mom, and Pop when Larry left to return to Vietnam
---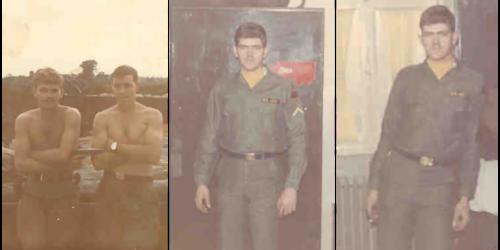 Left, Larry with David Wells; center/right, in barracks near Danang
---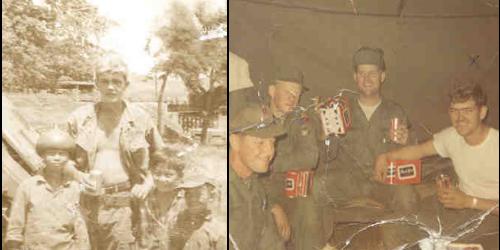 Larry with children and buddies
---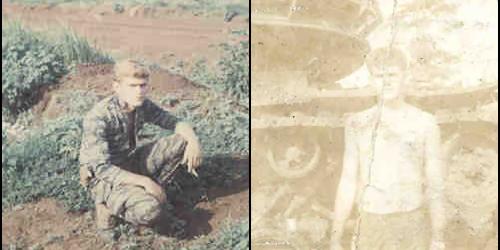 Vietnam; right, in front of an APC
---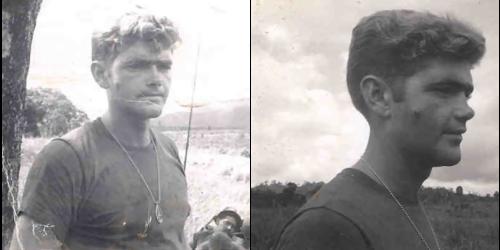 We never learned about the injury or growth visible on his cheek.