Lee Morrow Tigner
Lieutenant Colonel
421ST TFS, 366TH TFW, 7TH AF
United States Air Force
29 July 1933 - 22 August 1972
Washington, District of Columbia
Panel 01W Line 068
The database page for Lee Morrow Tigner
20 Oct 2001

I went to basic training in July 1991 and saw a bracelet with LTC Tigner's name and date of MIA. I thought to myself that was exactly one month after I was born. This man that I never knew died for me and my country one month before I came into this world.

God bless him and all others that have made this sacrifice.

I am in the Washington Air National Guard and now proudly serving my country due to the weak-hearted terrorists that ruined our daily lives.

We Will Survive!!

A memorial initiated by
SSgt Dan Lackey
lackeydanny@hotmail.com

29 August 2002

I picked Lt. Col. Lee M. Tigner's name out of a book back in 1990 to have placed on a stainless steel POW/MIA bracelet. I have worn this bracelet every moment of my life since that day, with very few momentary exceptions (x-rays, etc.). I want to say thanks to all those that have made this memorial possible for our heroes. I will continue to wear this bracelet until his remains are returned to us.

Eric W. Abney, SSgt. USAF
H-60 Pavehawk Flight Engineer
E-mail address is not available.
30 Apr 2003

I have worn my MIA bracelet since the early 1990's, with Maj Lee M. Tigner's information inscribed on it. I was so elated when MSgt Lynda Hart, here in my unit, showed me how to access the website with a bio on Maj Tigner. It is great to know that I am among several other dedicated military members proud to wear Maj Tigner's bracelet. Many people ask me where did I get the bracelet. Maj Sally Shaeffer, formerly a member of the DC Air National Guard, was very instrumental in pushing this project within our organizaton back around 1989-91, encouraging many unit members to purchase these bracelets.

My name is SMSgt Faye Pryor Jones, currently active duty with the 201st Airlift Squadron, Andrews AFB, MD. I have over 25 years in the military. I am truly proud of the men and women who genuinely serve in the military.

Faye Pryor Jones
Senior Master Sergeant, USAF
faye.jones@dcandr.ang.af.mil

09 Jun 2005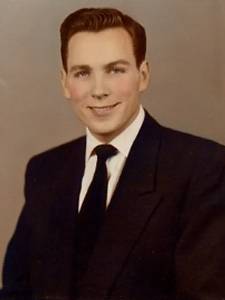 I happened on this site today. Lee was my uncle. An incredibly handsome man with blue eyes and dimples. He had a great sense of humor and a mischievous twinkle in his eye! He died 4 days before I got married. He had 2 sisters and 2 brothers and many nieces and nephews as well as his wife and 3 children. We all miss him very much and since his body was never recovered part of me hopes that MAYBE he's still alive there. The Air Force asked my mother for a DNA sample about a year ago to match with bodies they recovered. No word yet. Thank you all so much for keeping Lee's name alive. I am grateful to you all.
From a niece,
Jane Dintaman
janedintaman@hotmail.com

Notes from The Virtual Wall
On August 22, 1972, Major Tigner and First Lieutenant William J. Crockett in F-4E tail number 68-0477 were one of a flight of four aircraft conducting a close air support mission in Quang Tri Province, South Vietnam. Their aircraft was hit in the right wing by hostile ground fire. The wing separated from the aircraft, which rolled inverted and within two to five seconds after being hit crashed into the ground at a speed of 450 knots, skipped, and came to rest in the Cua Viet River at Quang Tri City, Quang Tri Province. No one was seen to eject from the aircraft before it impacted and there were no electronic beepers heard. Both crewmen were declared killed in action, body not recovered.
USAF diving teams twice visited the wreckage in 1974 and were able to confirm that both crewmen were in the aircraft at impact. Although human remains were recovered from the wreckage they could not be individually identified with the technology then available.
---
With all respect
Jim Schueckler, former CW2, US Army
Ken Davis, Commander, United States Navy (Ret)
Last updated 08/10/2009