Richard Alwin Weske was born in Stanford University Hospital to Dorothy Adele (McLeod) and Christian Alwin Weske when they were living in San Fransico. His father served in the U.S. Navy and Richard grew up in a military family s Christian was in the Naval Reserve from 1936 and also on active duty during World War II and Korea.
California was the 'home base' of the Weskes, where Christian owned and operated the California Drayage Co. of San Francisco for 14 years. He spent his early life in Santa Rosa. He was active in communities where he lived.
Commander (Ret) Weske was assigned to the San Diego Naval Supply Depot prior to 1943. He was stationed at the Oakland Navel Supply Depot, Washington D.C., and served aboard the USS Manchester (CL83) during the Korean War, and retired from Gulfport CBC base (Mississippi) in the late 1950s.
The family lived in El Rio until about 1963 when they moved to Camarillo. Commander Weske then moved the family to the Ventura County area where he worked a civil service job at the Port Hueneme CB Base until he retired in the 70's.
Growing up, Richard and his brother Reid, lived in various locations such as Virginia, Utah, Mississippi and California where Richard graduated from Adolfo Camarillo High School, Camarillo in 1965. Richard went on to attend one year at Ventura College.
According to Reid, during and after high school (other then Ventura College) and before going into the Army, he and Richard were avid surfers, mostly in and around Ventura County. On most weekends and some week days too, you would find them at "C" street, the fair grounds, or some other local surfing spot. It was something they both loved and took part of every opportunity they could.
| | |
| --- | --- |
| 1951 in San Francisco (Richard on right) | 1951 Falls Church VA (Richard on right) |
| 1952 Falls Church VA (Richard on right) | High School Senior Year Photo |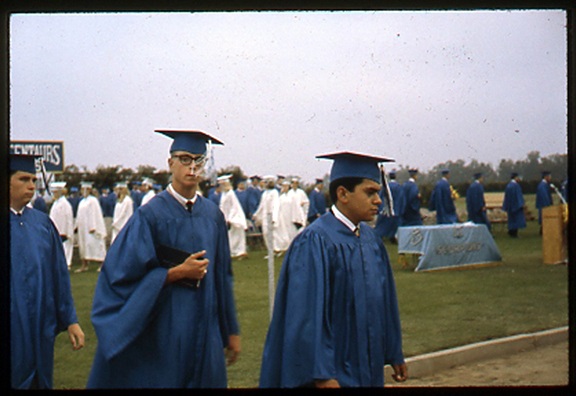 1965 - Richard graduating Camarillo High School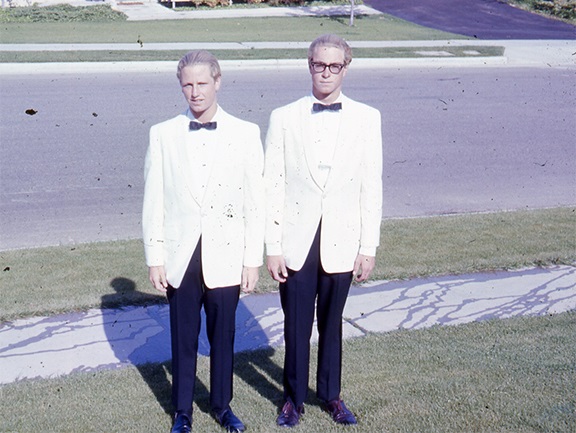 1965 - Reid (left) & Richard (right) prior to high school prom in Camarillo CA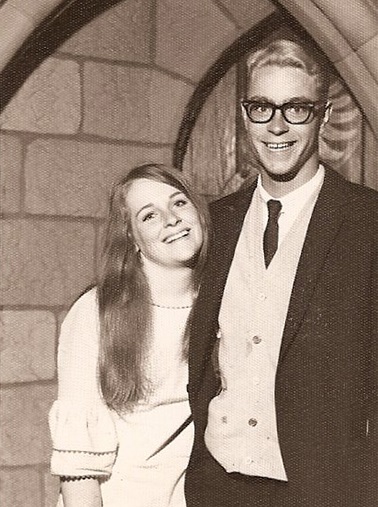 1965 - Grad-Night at Disneyland (date Nancy Babb-Stone)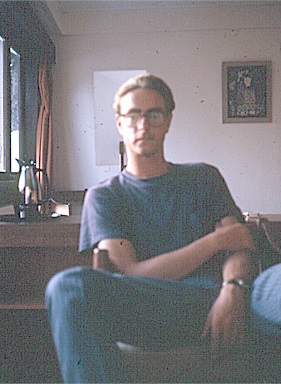 1968 - In Vietnam - relaxing in his apartment
SP4 Weske was sent to Vietnam and began his tour of duty on May 22, 1967.
Because of his artistic talents, Richard designed and painted the unit crest for the 191st Assault Helicopter Company (AHC) and the "nose art" on many of the unit helicopters, such as the one shown below for "Super Ship". Some of his other art can be found in John Brennan's book "Vietnam War Helicopter Art".
Also responsbile for "BABY HUEY" and was also "one hell of a crew chief"
according to Don Sandrock. He was "a hippie's hippy" said pilot Don
Williams, who added, "He was a good man and the only hippie I ever liked."
Richard extended for 60 days in order to go back to college and had written home that he intended to quit flying on May 21st as his year was up and he would 'cool it' for his last 60 days. He was killed on the day he said he would quit flying.
He died from wounds received while a crew chief on his helicopter on a combat operation when it was hit by hostile automatic weapons fire. The aircraft did NOT crash or burn. He was admitted to the hospital on 21 May 1969 and immediately placed on the Very Seriously Injured (VSI) list and died later that same day from his wounds.
After notifying the family, it was announced in local area papers as:
Five Southland Men Killed in Viet War
WASHINGTON (AP) - The Defense Department released yesterday the names of 63 servicemen killed in combat in Vietnam. The list included five Southern Californians: Army S. Sgt. Cornealus Pumphrey Jr., son of Mr. and Mrs. Comealus Pumphrey, Palm Springs; Spec. 4 Richard A. Weske, son of Mr. and Mrs. Christian A. Weske, Camarillo; Sgt. Dennis E. Dyer, husband of Mrs. Laura H. Dyer, Taft; Sgt. Anund C. Roark, husband of Mrs. Susan Roark, San Diego; Marine Corps Sgt. William D. McClain, husband of Mrs. William D. McClain, Redondo Beach.