02 Apr 2008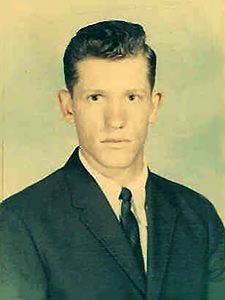 James Earl Wright, born March 29, 1945, not May 29, 1945, was drafted in his junior year of college. He was a history major who planned to teach. Instead of joining the National Guard to avoid the draft, he chose to serve his country as his father did in WWII.
He was a gentle, sensitive man who loved to play baseball. He knew he would not return alive and worried how this would affect his family. He loved Christmas and was buried on Christmas Eve. He was my friend, my first love, and my beloved husband. He will be missed until my dying day. His prayer book was returned to me after his death with the following unknown quote:
"The measure of a life, after all, is its donation, not its duration."
From his wife.
E-mail address is not available.