Jeffrey had grown up in Edgerton Ohio, where he attended Edgerton High School, graduating with the Class of 1963.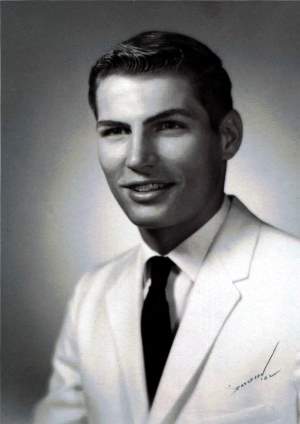 After graduating from High School, Jeffrey attended the Spartan School of Aeronautics, where he obtained a Private Pilot License, before being called up for Military service. He completed his flight training at Fort Wolters, Class 67-5, A-5, Warrant Officer Candidate Company. You can read about WORWAC Class 67-5 here.
WO1 Yarger began his tour in Vietnam on October 3, 1967.
On March 19, 1968, during the approach prior to a troop extraction, the aircraft banked left, struck the ground and the RPM deteriorated. The aircraft struck three dikes, crashed inverted, and burned.
U.S. Army helicopter UH-1C, tail number 66-00714, crew included:

WO1 Mr. Hawkins, Aircraft Commander;
WO1 Jeffrey J. Yarger, Pilot;
SP5 Harold Shelby Wood, Jr., Crew Chief;
SP4 D. L. Potter, Gunner.
Mr. Hawkins and SP4 Potter survived the crash and Mr. Yarger and SP5 Wood died from their injuries.
---
Jeffrey is buried with his parents in Forest Home Cemetery, Hicksville, Ohio.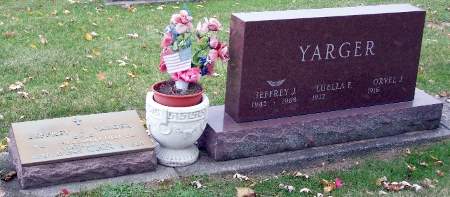 Jeffrey was survived by his parents, Luella F. (Wolford) (1922- ) and Orvel James Yarger (1916-2016), brother Barry L. Yarger (1942-2013), sister in law Sally Ann (Blosser) Yarger (1940-1989), and several nieces and nephews.
His brother Barry and sister-in-law are in Maple Grove Cemetery, Edgerton, Williams County, Ohio. His brother Barry had served two tours in the Navy during Vietnam era.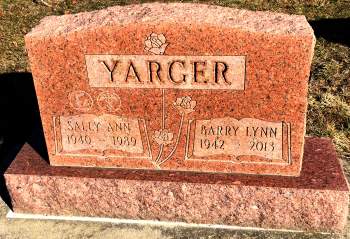 ---
- - The Virtual Wall, June 18, 2018