2/17/03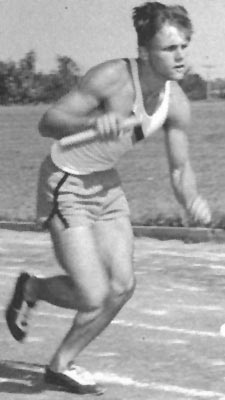 "Scott left his jacket here," said my mother after a neighborhood sandlot football game in our side yard.
Scott - we all called him Scott, not Francis - was a great athlete, and difficult to tackle. Too bad Churchville-Chili didn't field a football team back then. He would've starred.
I can still see Scott and Rog lining up at the Johnston mailbox and racing to Rog's driveway, about 100 yards away.
Scott also liked to ride motorcycles, and enjoyed playing tennis.
He was soft-spoken and just an all-around great guy.
His sister gave me the picture after he was killed in VN.
I know that everybody misses him and Jimmy Widener, who also attended Churchville-Chili and was killed in Vietnam.
From
Ronnie Johnston