Jerald Michael Hyatt
Specialist Four
D CO, 1ST BN, 11TH INF RGT, 5 INF DIV
Army of the United States
25 November 1948 - 07 August 1969
Newark, Ohio
Panel 20W Line 107
The database page for Jerald Michael Hyatt
13 Mar 2002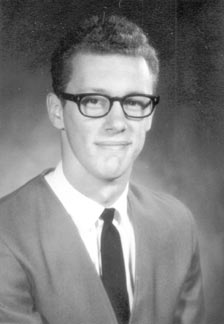 This memorial courtesy of the
Vietnam Veterans of America.
Chapter 55,
Licking County, Ohio.
P. O. Box 624, Newark, Ohio 43058
vva55@netzero.net



---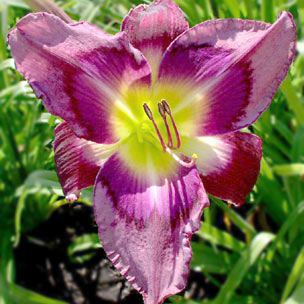 In 2004 the American Hemerocallis Society registered a new hybrid Day Lily in honor of Jerald Hyatt, the "Jerry Hyatt Day Lily".
This Day Lily is now recognized as a new breed and will, forever, be named in honor of Jerry Hyatt. The Jerry Hyatt Day Lily was hybridized by Curt Hansen, one of the top Day Lily hybridizers in the country and a personal friend of Jerry's sister Julie.
A Note from The Virtual Wall
D Company, 1/11th Infantry, lost three men on 07 Aug 1969:
SGT Lionel Workman, Clearfield, KY
SP4 Jerald M. Hyatt, Newark, OH
SP4 Edmond D. Wimmergren, Minneapolis, MN
The point-of-contact for this memorial is
his comrades-in-arms,
Vietnam Veterans of America, Chapter 55
P. O. Box 624, Newark, Ohio 43058
vva55@netzero.net
13 Mar 2002
---
With all respect
Jim Schueckler, former CW2, US Army
Ken Davis, Commander, United States Navy (Ret)
Last updated 01/30/2005