Remembering
John B Peterson, Jr
Specialist Four, Army of the United States
C CO, 3RD BN, 21ST INFANTRY, 196 INF BDE

From Dover, New Jersey
15 August 1948 - 10 March 1969
John B Peterson, Jr is on the Vietnam Veterans Memorial, Panel 29W Line 002.
01 Oct 2007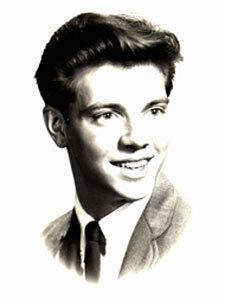 Your high school classmates have never forgotten you, John, or the qualities that made you so memorable. You are our model for optimism, determination, and character.
It took us nearly 40 years, but we have finally created a memorial worthy of you. Starting with the Class of 2008, we'll award a significant scholarship to a senior who demonstrates the qualities you embodied. You would be dazzled by the generosity of friends on your behalf. We hope this award, and your name, will last in perpetuity, long after the rest of us are forgotten.
We'll always remember your promise and your sacrifice, John. We miss you.
- Ridge High School Class of 1967 -
The point-of-contact for this memorial is
a friend and high school classmate.

E-mail address is not available.
The database page for John B Peterson, Jr

www.VirtualWall.org
To alpha index P
NJ State Index . Panel 29W
21ST INF RGT Index
Contact Us

Memorial first published on 01 Oct 2007
Last updated 08/10/2009