WASHINGTON (AP) - The Pentagon announced Monday that three Illinois soldiers were killed in action in Vietnam. They included:
First Lt. David A. Gray
, son of Peter T Gray, 3729-310 W. Miller Road, Sterling.
Pfc. Dale A. Bishop
, son of Mr. and Mrs. George L. Bishop, 14832 Dearborn St., Dolton.
Pfc. Joseph W. de Rosa
, son of Mr. and Mrs. Wayne Krimston, 1680 Clavina, Deerfield. The Pentagon also announced the death in action of Army
1st Lt. Daniel L. Wente
, son of Mr. and Mrs. Leo H. Wente, 631 Locust St., Neoga. Wente had been listed as missing.
- - Alton Evening Telegraph
18 April 1967, page 14
---
PFC Bishop was killed when his unit encountered the enemy and he was killed by small arms fire. No other soldiers were killed in the event.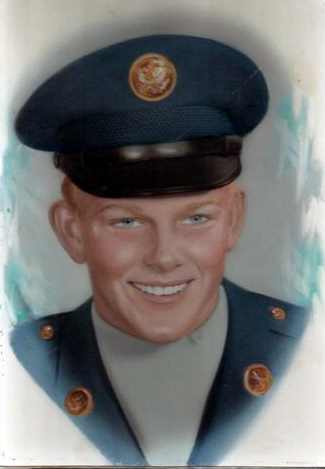 Photos provided by Niece, Deanna Gaines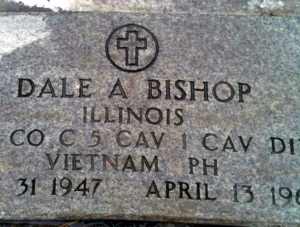 PFC DALE ALAN BISHOP's marker in
Mt Hope Cemetery, Chicago, Illinois